This text is older than 11 years old and could contain inactive information.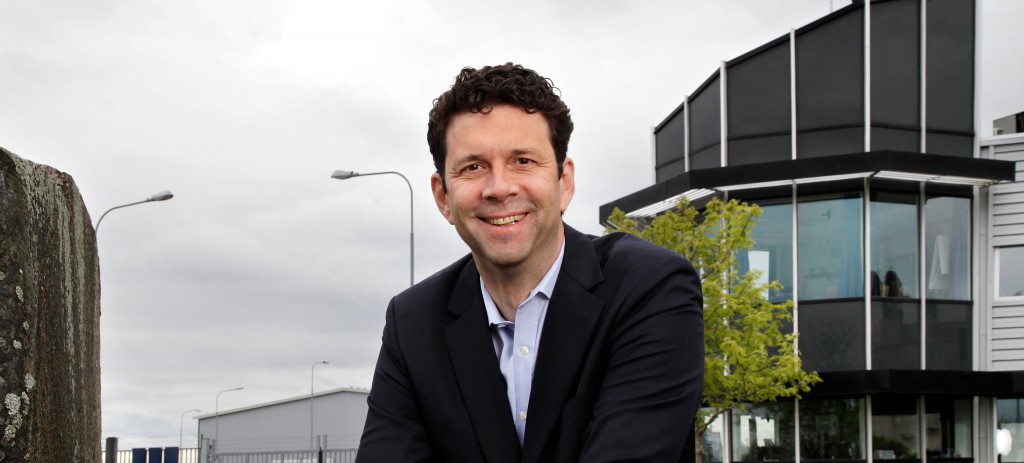 Christopher Eckerberg is new Managing Director of SKB. Photo: Lasse Modin
Christopher Eckberberg new Managing Director of SKB
Christopher Eckerberg has been appointed the new Managing Director of Swedish Nuclear Fuel and Waste Management Company (SKB). He will continue the company's successful work in the safe management of spent nuclear fuel and nuclear waste.
The Board of SKB has today appointed Christopher Eckerberg as its new Managing Director. He succeeds Claes Thegerström on 1 September 2012.Christopher Eckerberg can look back on 15 years experience in executive positions in various parts of the energy sector, both in Sweden and internationally.
"We face a critical period in SKB's development as the company enters a challenging period of transformation. Under Claes Thegerström's leadership, SKB has taken a great leap forward in implementing a Swedish final repository for spent nuclear fuel and has set up an organisation well equipped for this purpose," says Peter Gango, Head of BU Nuclear Power, Vattenfall and Chairman of the Board of SKB.
"Christopher will now continue this work and will develop the operations over the next few years. He has all the qualities needed to steer SKB through this transformation thanks to his experience of public affairs and major projects, as well as his ability to meet corporate targets," continues Peter Gango.
Christopher Eckerberg has most recently held several leading positions within Vattenfall and is currently Head of BU Engineering. He has been on the Board of SKB International AB since 2010. In the future, Claes Thegerström will continue to support the company, for example with the ongoing application process for the final repository for spent nuclear fuel and in international assignments.
"SKB has begun a process of change with major capital-intensive projects ahead. I look forward to continuing this work together with SKB's highly competent employees," says Christopher Eckerberg.