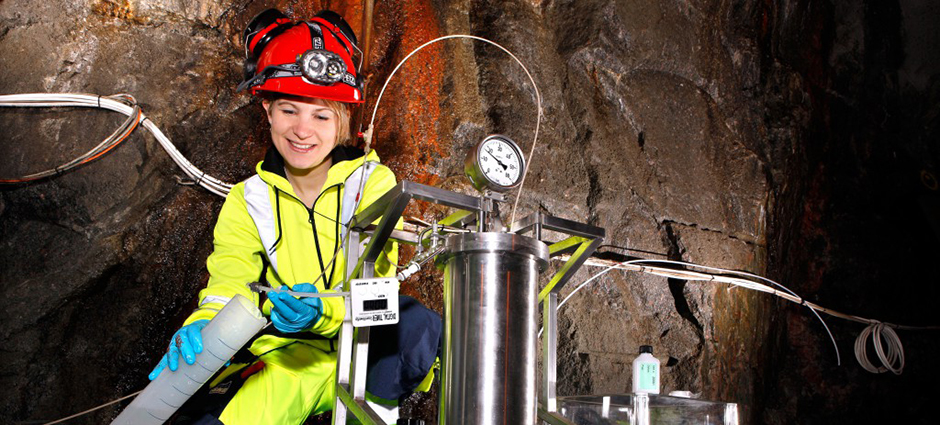 Linda Alakangas is one of the doctoral students who has carried out research at the Äspö Hard Rock Laboratory. Photo: Curt-Robert Lindqvist.
For researchers
SKB has a number of well established partnerships in the field or research and development with universities, higher education institutions, organisations and companies – in Sweden as well as other countries. On this page we offer information and links that may be particularly interesting for members of these partnerships as well as other researchers and experts.
Read our reports
SKB's scientific and technical reports are available on our Publications page. You can search our list of reports and read them in electronic editions. Many reports can also be ordered.
To the Publications page
European research platform
Within the waste management area The European Joint Programme on Radioactive Waste Management, EURAD, acts to implement a strategic programme of research and knowledge management activities at the European level. It comprises of more than 50 partners such as waste management organisiations, technical support organisations and research enteties.
Read more about EURAD.
Äspö Task Force
Äspö Task Force organises special forums to allow international specialists and modelling groups to collaborate on selected issues that are important for the final disposal of radioactive waste. Two forums have been established, one in groundwater flow and one in technological barriers:
SKB Task Force on Modelling of Groundwater Flow and Transport of Solutes